High Speed Transfers confirmed as vessel provider at the UK's first Renewables Academy, focussing on offshore wind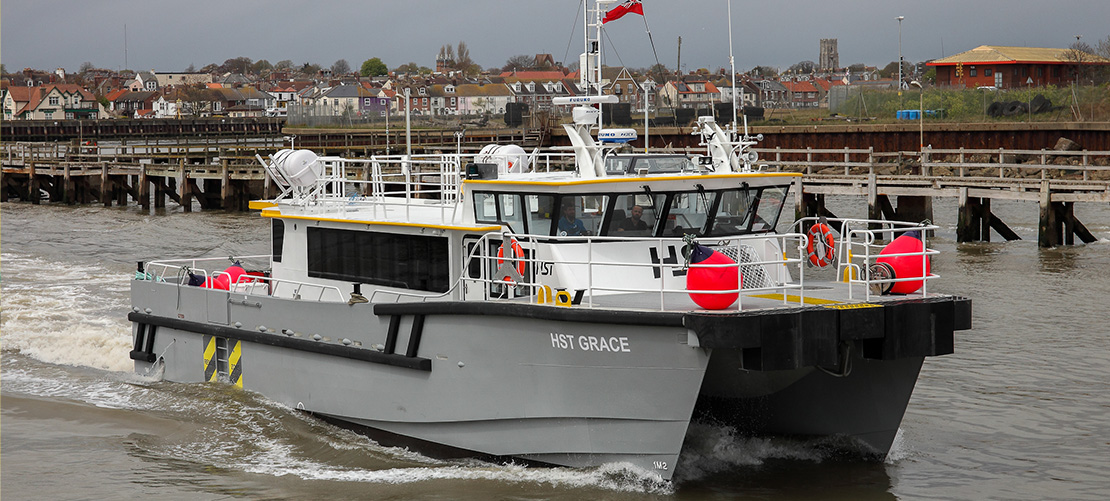 The UK Renewable Academy is delighted to announce that HST shall be the vessel provider for its four day offshore wind programme in June 2022.
On the final day of the course, delegates will visit an offshore wind fabrication yard and travel on one of HST's specialist offshore crew transfer vessels to see an offshore wind farm in operation.
"It is great to have HST, a UK leading crew transfer vessel operator on board," said Liam McIvor, Director of UK Renewables Academy. "Visiting an offshore wind farm in operation, is for many a once in a lifetime opportunity – we are proud to be able to work alongside HST in delivering this to our list of delegates."
"We are very pleased to be working with the UKRA and supplying one of our vessels for their first 4 day event" said Tom Nevin, CEO at HST. "It's an important learning curve to ensure all elements of the offshore renewables industry have an understanding of the nature of the operations offshore."
The course has been specifically designed and developed alongside leading industry professionals to give participants an understanding to every area of the sector. The course is also applicable to those who are experienced in one particular area and want to have a better understanding of the wider industry.
To apply for one of the remaining spaces today, click here.
© Stephenson Harwood LLP 2023. Information contained on this page is current as at the date of first publication and is for general information only. It is not intended to provide legal advice.