Stephenson Harwood and Colebrook Offshore host second Crew Transfer Vessel day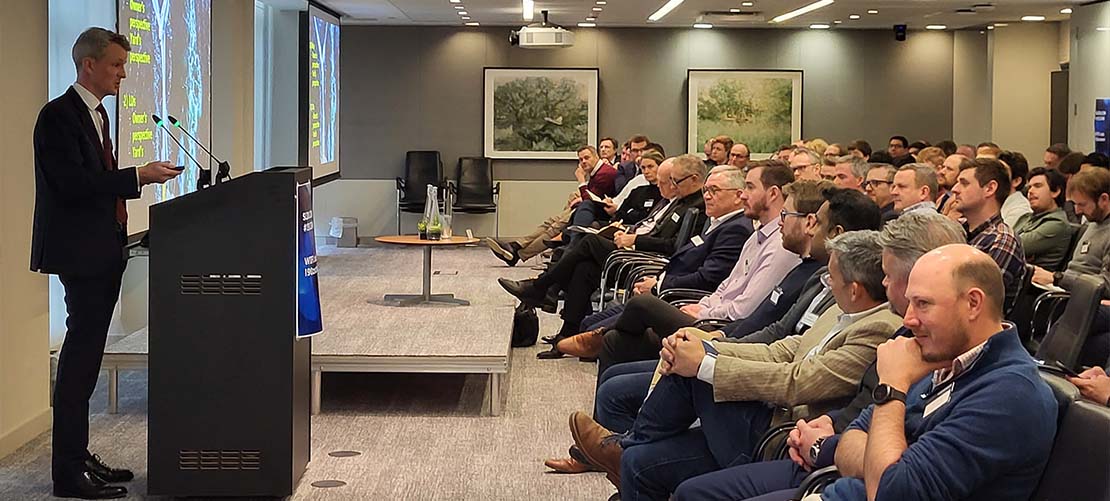 Following the success of the UK's first dedicated CTV day last year, Stephenson Harwood in conjunction with long term client Colebrook Offshore, hosted over 100 delegates at the second dedicated CTV day on Thursday 9 March.
Stephenson Harwood partners, Tony Concagh and managing associate Cathal Leigh-Doyle presented on a range of legal issues affecting the sector, while shipbroker, Tom Nugent of Colebrook Offshore provided an updated on the current CTV market. We also had presentations from guest speakers, Mark Hudson of Offshore Operations Limited covering the offshore wind workers personnel market and Kerrie Forster of Workboat Association who spoke on CTV safety and provided a regulatory update. The event concluded with three separate panel discussions with delegates from several leading companies, including Siemens, Vestas, GE, Orsted, HST and Damen.
Attendees included vessel owners, specialist shipyards - both from the UK and abroad - plus key decision makers from many of the major windfarm operators.
Stephenson Harwood and Colebrook Offshore would like to thank all attendees for attending and their participation and open discussion throughout the day.
© Stephenson Harwood LLP 2023. Information contained on this page is current as at the date of first publication and is for general information only. It is not intended to provide legal advice.