Stephenson Harwood hosts inaugural UK Renewables Academy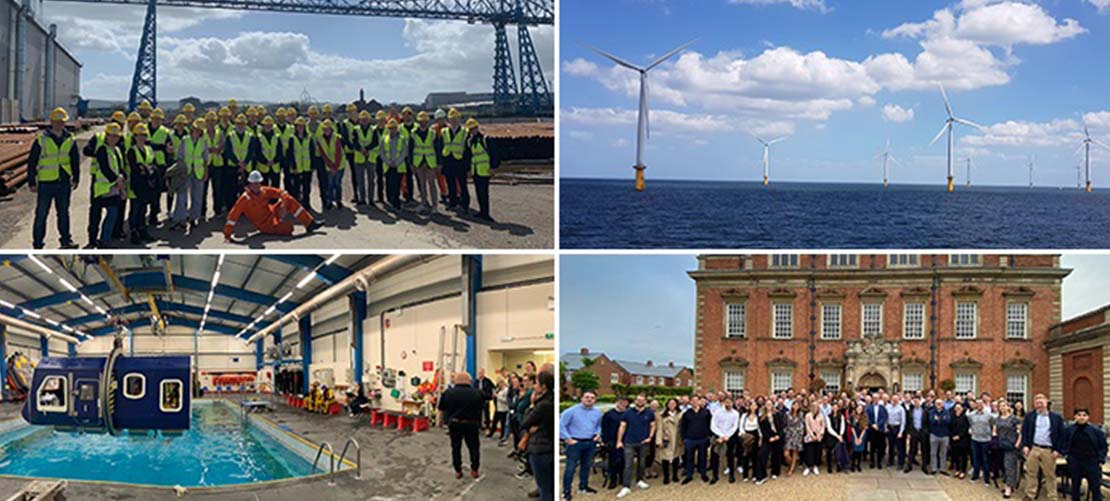 Members of Stephenson Harwood's offshore renewables team – Tony Concagh, Tom Adams, Cathal Leigh Doyle and Suraj Saggar – hosted 85 delegates at the UK's first Renewables Academy four day course, in association with HKA and Teesside University.
It is the first UK course specifically targeted at educating industry professionals involved in energy about offshore wind and hydrogen, as well as bringing them together for networking. The course gave participants a comprehensive view of offshore wind projects, covering topics such as the UK market, major players, farm identification, ownership, contracting, foundations, floating wind, construction, insurance and hydrogen production.
"With employment and the size of projects in the industry set to increase dramatically over the next few years, education about offshore wind has never been more important," said Tony Concagh, partner, Stephenson Harwood. "The industry now supports 31,000 jobs in the UK, which is a rise of 16% annually, according to research from the Offshore Wind Industry Council; the organisation also forecasts that the industry will support more than 97,000 UK jobs by 2030, as a result of £155 billion investment in projects between 2022 and 2030. It was exciting to be involved in this innovative Academy, and share our leading expertise and experience with offshore energy professionals at all stages of their career."
There were 21 seminars that addressed each stage in the life cycle of an offshore wind farm. Speakers included a number of Tier 1 contractors, UK developers and major suppliers, such as SBM Offshore, Protium Green Solutions, Allianz, Acteon, Boskalis, Inch Cape Wind, and Seaway 7. The delegates – whose roles included engineers, lawyers, brokers, consultants, contract managers, underwriters, geotechnical, developers and researchers – were from a range of companies, such as Shell, BP, ESB, Canopius, The Carbon Trust, Gard and SBM Offshore. On the final day, the delegates had a tour of Wilton Engineering's fabrication yard, demonstrations at RelyOn Nutec's globally recognised offshore training facility, and a visit on an offshore crew transfer vessel to EDF's offshore wind farm.
"It was rewarding to participate in an event that brought together a young, diverse group of professionals – 39% of the delegates had been in the industry for less than two years – and assist them in their journey supporting, and learning about, one of the UK's most exciting industries," said Tom Adams, partner, Stephenson Harwood. "It was also particularly encouraging to see that the industry – which is traditionally male-dominated – is becoming more accessible and inclusive, with 48% of the delegates being women."
"The UK Renewables Academy provided a wide-ranging and interesting look at the renewables industry, and attracted speakers with a high level of expertise in their fields who were passionate about their subjects and happy to share their knowledge," said Adam Reed, team leader, Allianz Global Corporate & Specialty (AGCS) Offshore Energy Team Leader. "That, coupled with the rare opportunity to see yards and offshore windfarms in action up-close on the practical visit, made it a highly valuable and worthwhile course."
Stephenson Harwood's market leading offshore energy practice advises on offshore projects worldwide. The team is able to advise on English, UAE, Chinese and Singaporean law. To find out more, click here.
© Stephenson Harwood LLP 2023. Information contained on this page is current as at the date of first publication and is for general information only. It is not intended to provide legal advice.